Raining on the Knife Lake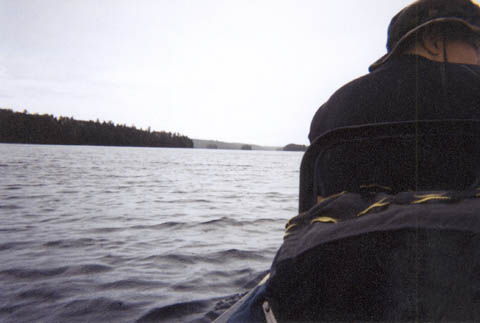 This picture was taken as it began to pour while we were in the middle of Knife Lake. This is the first 'action' photo taken while in the canoe. Tracy's paddling in front, Shawn's in the back, and I'm sitting in the middle, which meant I had to dodge all of the equipment in front of me, like Tracy's backpack. Notice how low the canoe is to the water. That made it interesting in cross winds or in the wake of motorboats on the first couple lakes where they were allowed.

Just click the 'Back' button on your browser to return to the map you were looking at.