Cliffs of Cherry Lake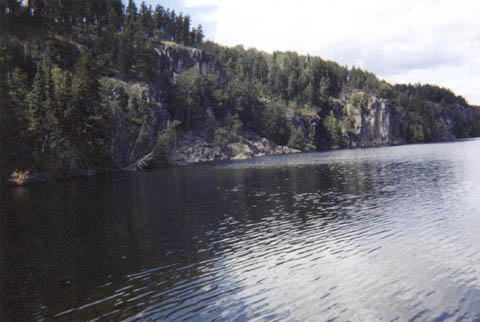 This picture was taken a short distance from our spectacular campsite on Cherry Lake. It faced these awesome cliffs. There were also tons of blueberries around, so we picked a plastic motel cup full of 'em and made blueberry pancakes that night.
---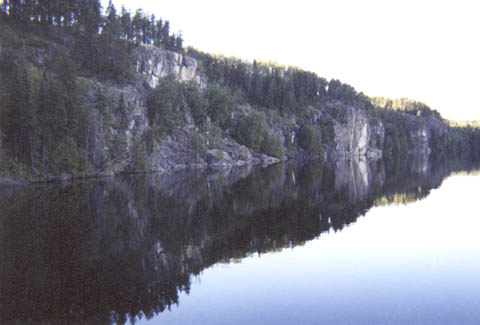 This picture was taken later that evening. We swam for a while here. I think this lake is spring-fed, so it was pretty gosh darn cold. I tried swimming across the narrows, but my sandals started to fall off, so I turned back. The sandals were needed as the bottom was pretty rocky near the campsite. As the wind died down, the cliffs started to reflect in the calm water. Pretty amazing sight.
---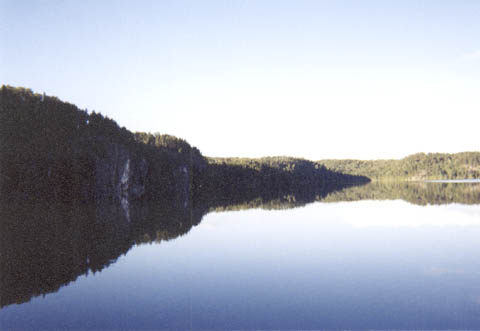 This picture is looking more northeasterly toward the end of the lake. I love how unbelievably calm the lake was in this picture. If you look hard you can even see a thunderstorm off to the northeast reflected in the water!

Just click the 'Back' button on your browser to return to the map you were looking at.