Thunder Point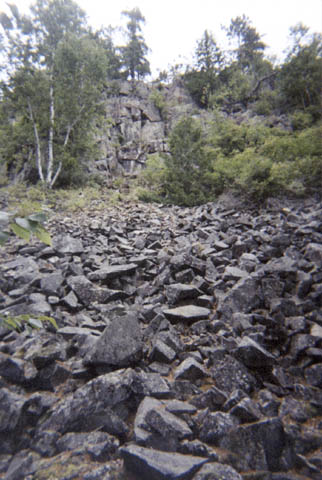 We parked the canoe at the base of Thunder Point and got ready to check out the view from the top of the cliff. Thankfully we didn't have to climb these rocks to get up there, 'cause they got pretty steep (like straight up!). The trail went off to the right, and there were some blueberries that we could snag on the way up. They were quite tasty.
---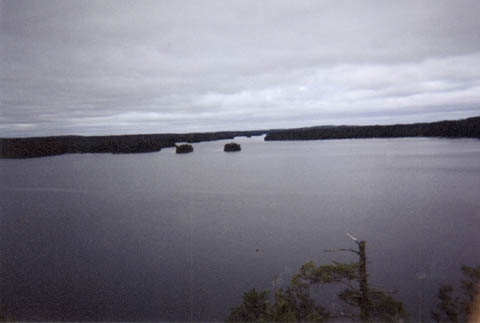 This is the view from the top of Thunder Point looking southwest at Knife Lake. That dot in the water above the first tree on the left is a canoe. Yep, that's mini! You can see the 'wake tracks' from another canoe heading out the center of the left side of the picture. I seem to recall startling a large bird on the trail to the top of the point. I can't remember what kind it was.

Just click the 'Back' button on your browser to return to the map you were looking at.